Blame Dan over at All That Comes With It and Sally Whittle for this one (between the heading and that line, that should have people wondering…) Warning: really hosed HTML ahead.
Dan and Sally have both posted about their Freebie Five – basically the five famous people that it's OK to have sex with and not count as two-timing. Now I seem to recall plenty of pub chat with the likes of Catherine Ferns about this and the wife always had a pass too – and the rule was that if they were famous, it was OK to have a one-nighter as people are only human and so on (though I recall there was a ban on kiss-and-telling to the papers).
Anyway, the wife always went for Kevin Costner and more lately, Viggo Mortenson. I think Gerard Butler might have been in there too but his film choices are actually overcoming the looks of his body.
But it got me thinking. I've always had two choices, but who would the five be? (as with all male fantasy lists, Jessica Rabbit would be there but she's not real, so no) (also, honeys of a previous era like Elizabeth Montgomery, Erin Gray and Lynda Carter don't count) (slight brag as well: when your mobile has the numbers for a page 3 model, the last three Miss Scotland's, a Miss UK and at two TV newsreaders, it's a bit hard to think of hot unavailables and a lot of my girl friends are very good looking.)
I've been thinking about this for about six hours now and I'm still no further forward. There's the Two who have always been there plus one more, but I'm stuck for a Three and a Four. Also, I've been struck by a conscience and it seems ridiculous to pass judgement purely on some looks and an acting career when at least I know a bit more about the two that have always been on the list.
Anyway, here's the best effort I can do…
Mila Jovovich
She's stunning. She's a decent actress, a supermodel, a musician, seems to have a great, offbeat sense of humour, just all-round wonderful. And yes, I know she has a slight but hot lookalike in the shape of Lauren German.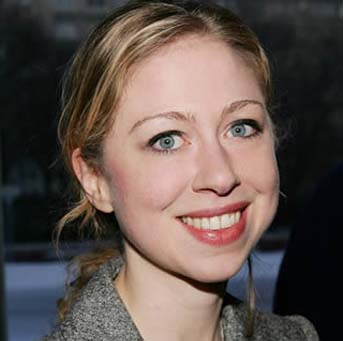 Chelsea Clinton
Even when she was in the White House (and of a legal age I hasten to add), I thought there was something cute about Chelsea and I still think so. (yes, even when she had curly hair).
Olivia Wilde
If you have to ask why, you are just blind. If you are blind, sorry I offended you. In fact, she deserves two pics.



Linda Evangelista
This was nearly going to be Christie Brinkley for the teenage me. (I think her marriage to Billy Joel was the one that gave every bloke hope that they could pull the stunning girl. But if I include teenage crushes we need to have Linda Evans from Dynasty, so out they go.) Linda Evangelista is just stunningly beautiful.

Megan Fox
This one was nearly Courtney Cox (Hot since she appeared in the Springsteen video, the best thing in Cocoon and hot in Friends until near the end,) but then I remembered the lovely Megan. Hey, I helped name a podcast after her, so I've got to put her in here…
(Runner-up: Rebecca Romjin. Sorry honey.)
Now, if you'll excuse me, I'm off for a shower. I feel slightly seedy itemising women like this…
Anyway it seems only fair I should taint others, so I call upon Iain Hepburn, Scott Douglas, Shaun Milne, Neil McIntosh and Ananyah to name their five that would be fair game to them…